The mission of the Middleburg Academy College Counseling Office is to guide students and parents in preparing for the college search and application process. Emphasis is placed upon informed decision-making and accurate self-reflection on the part of the student and his or her parents. The overarching goal of the College Counseling Office is to help each student find the college that best matches his or her abilities and long-term goals.
Beginning with course registration each year, every student is offered guidance in putting together an appropriately challenging course of study. In addition, students are challenged to follow their passions and to invest deeply in school and community co-curricular offerings and activities. Grade-level appropriate college counseling sessions are offered during advisory periods over the course of the school year, and two evening college counseling information sessions are held each year - one in the fall and one in the spring.
Approximately seventy college representatives visit Middleburg Academy each fall to offer information sessions on their respective colleges to juniors and seniors. In addition, Middleburg Academy hosts a college fair each spring at which over one hundred colleges, both national and international, are represented. All students in grades eight through twelve, and their parents, are invited to attend.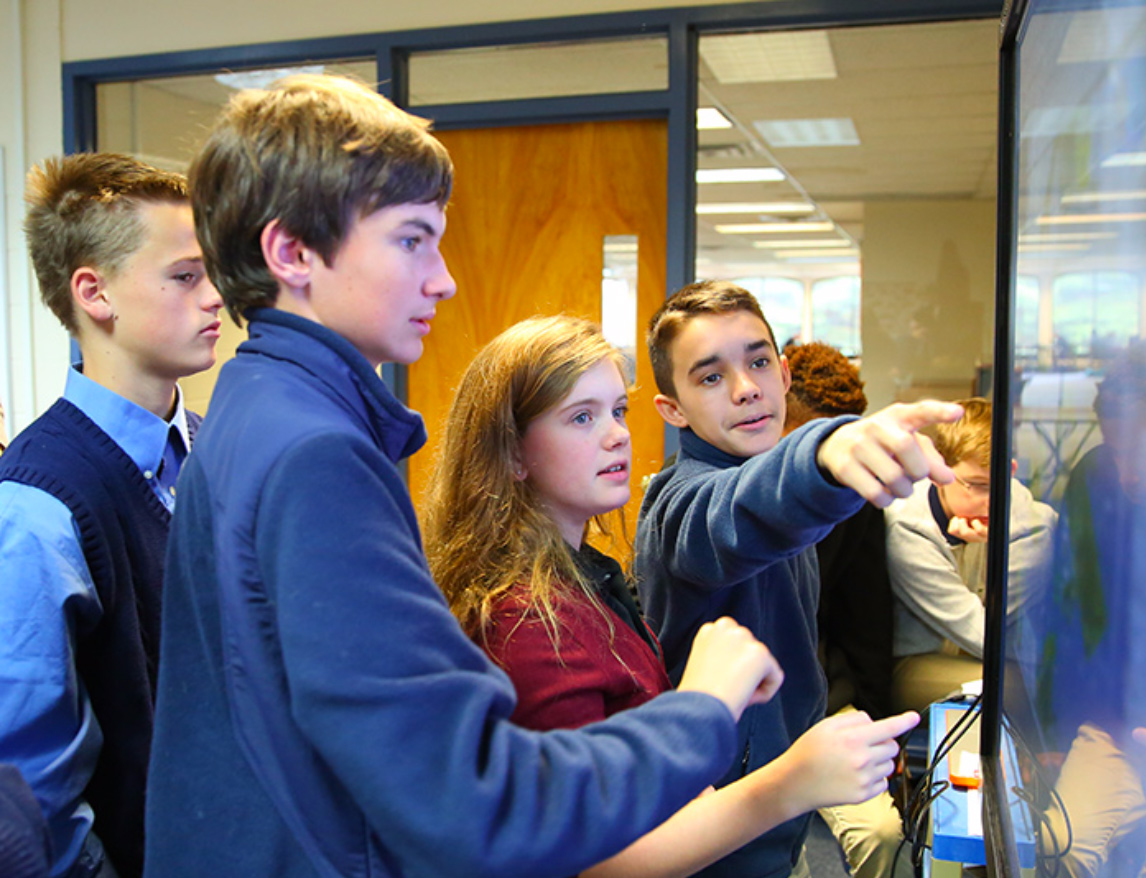 For our 8th graders, the transition to their formal secondary school studies begins now. And why not now? Our 8th-grade program offers true high school courses - and begins a valuable conversation about college planning.
The college process begins the moment a student is enrolled at Middleburg Academy. Even our 8th graders begin their plans as the trajectory is targeted in building their transcript and educational portfolio.
College Counseling Handbook: A Primer
Juniors will begin a series of focused meetings with their advisor and the Dean of College Counseling to discuss appropriate schools, campus visits, and standardized testing. Parents are encouraged to attend these meetings as well.
Students have access to Naviance (see below for Family Connection information) in addition to a number of electronic and print resources.
The College Counseling Office follows each student's application process throughout the senior year, offering support in finalizing college lists, completing applications, finalizing standardized testing, reviewing essays, and applying for scholarships and financial aid.
The Office abides by the National Association for College Admission Counseling's (NACAC) Statement of Principles of Good Practice.
For transcript or records requests please contact Trish Boger at tboger@middleburgacademy.org. If you are a college admission officer and need to discuss a particular student, please contact Head of School Colley Bell (cbell@middlburgacademy.org). For all other college counseling inquiries please email us at college@middleburgacademy.org
Naviance's Family Connection Website for Middleburg Academy
http://connection.naviance.com/middleburg
If you haven't logged into Family Connection before, you need to get your registration code from Mrs. Boger.